Pub

The Mayflower

The Mayflower
117 Rotherhithe St.
Rotherhithe
London SE16 4NF United Kingdom M
a
p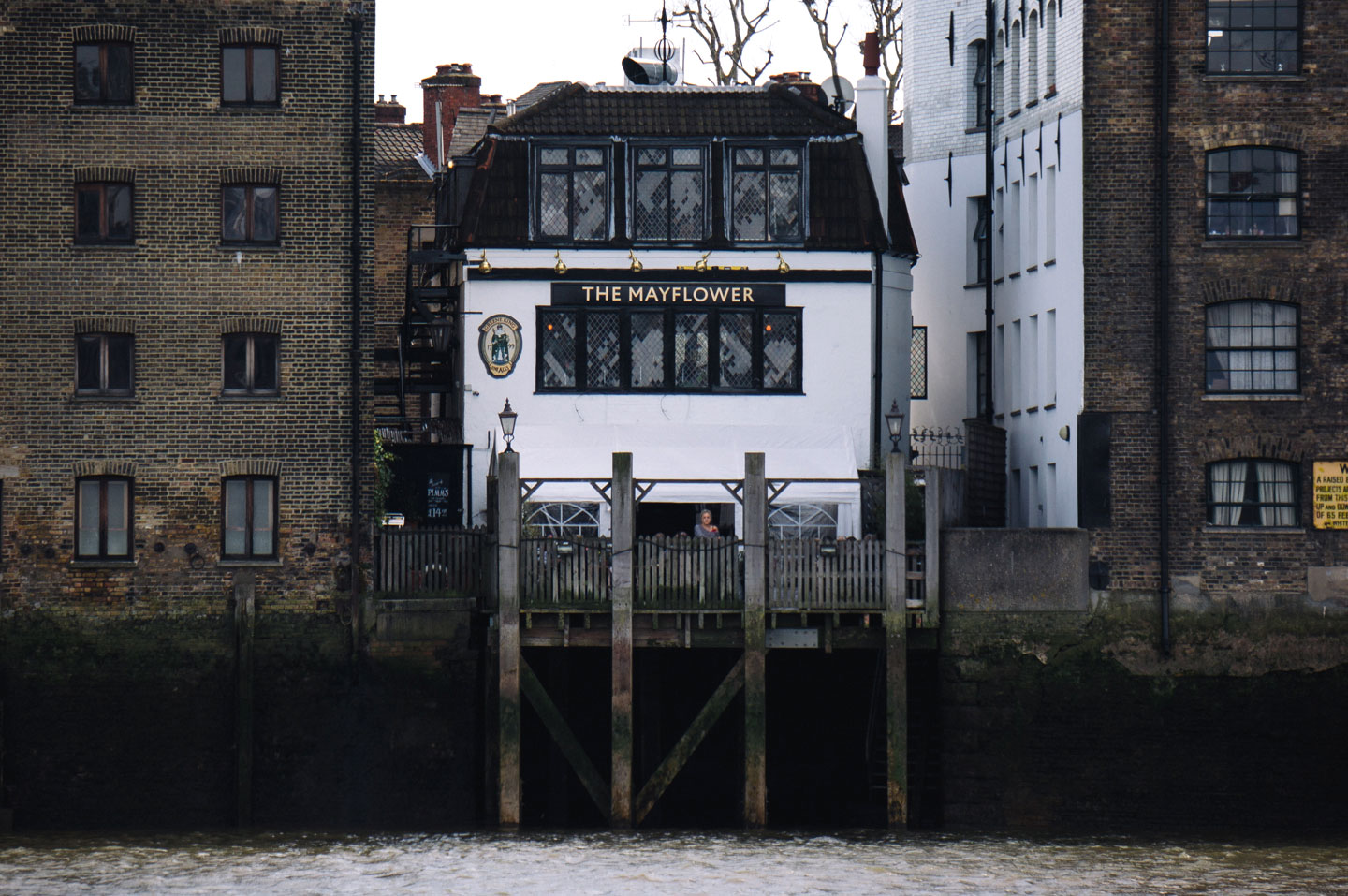 Tucked away behind Rotherhithe station and the Brunel Museum is this traditional and cosy pub which was originally built in 1780. The pub sits close to the Jubilee pathway which is a walking route that passes some of London's greatest landmarks.
The Mayflower serves a traditional pub menu which includes favourites such as ham, egg and chips, and an assortment of homemade pies. It also serves fish and vegetarian dishes.
Be sure to order the baked Camembert or cheese board and take in the magnificent views of the Thames from the bay fronted windows of the restaurant upstairs. If the weather allows, take a seat outside on the decking but be careful not to drop belongings onto the murky river below.
When the tide is low, be sure to take a walk along the shore towards tower bridge.
A welcoming pub with a mix of tourists and locals, along with a low staff turnover make The Mayflower a good choice with plenty of character.